So you have been told to get the Clot Shot or else you lose your job.  You don't want to get the vaccine, but you need to put food on your table.  Yes, you could look for another job, move to a state that prohibits vaccine mandates, or get a fake vax card (don't do it).  You have already tried to get an exemption based on religious or medical reasons, and your employer is being a jerk.  What do you do?  If your last resort is to get the Fauci Ouchie, which vaccine is the safest?
FearUnmasked.com to the rescue!
We researched the deaths, hospitalizations, urgent care visits, heart attacks, anaphylaxis (severe allergic reaction) and cases of Bell's Palsy for each manufacturer and compared those numbers to how many doses have been administered to find out the relative safety of each vaccine.  The riskiness of COVID vaccines in general is greatly detailed on this website, but the data can help guide you in a decision which jab might work best for you based on publicly available data if you must get the vaccine.
Please keep in mind that the data published in VAERS represents only a very small portion (about 1%) of actual vaccine injuries, a fact that everyone acknowledges, including the pharmaceutical companies, many experts and VAERS itself.  With this in mind, assuming the rate of reported side effects remains consistent in light of the small sample size, you can draw a fairly accurate conclusion as to which vaccines are safer for each category.
All outcomes have been adjusted to account for the percent of population vaccinated with that particular vaccine.  Besides OpenVAERS we used Our World In Data numbers.  Taking into account many factors and assumptions, you should not rely on this data solely to make a decision.  Always consult your healthcare professional before making important medical decisions.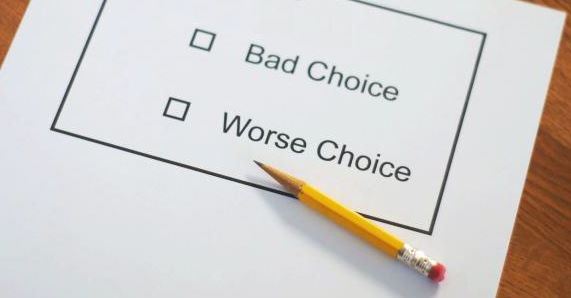 Moderna came out on top in every category, but keep in mind that is a bit like saying you would choose a lethal injection over the guillotine.  You can potentially cut the risk of the listed side effects (one of which is death, quite the side effect) by a factor two or three by opting for the Moderna vaccine over Pfizer or Johnson & Johnson.  Scroll down to see the specific issues where the authorities have advised against certain vaccines based on severe side effects.
Risk of Side Effects for Various US COVID Vaccines
Moderna: Denmark study confirms rare heart risk
The Moderna Covid jab carries a slight risk of usually non-serious heart problems a study of the entire population of Denmark found Friday.
Incidences of myocarditis (inflammation of the heart muscle) and pericarditis (inflammation of the tissue surrounding the heart) after mRNA jabs from Pfizer and Moderna had been noted in vaccine safety reports and small-scale studies. 
These reports led France, Denmark and other countries to advise against the jab for people under 30 years old.
"Vaccination with mRNA-1273 (Moderna) was associated with a significantly increased rate of myocarditis or myopericarditis, especially among individuals aged 12-39 years," the study said.
It said that vaccination with Pfizer was only associated with an increased risk among women.
The study published in the BMJ medical journal is the first to look at these side effects in an entire population. 
While it confirms the risks, it insists they are slight and that the risks posed by Covid infection are greater. 
It noted that among the vaccinated who developed myocarditis or pericarditis "only a few" had severe outcomes.
In the case of the 21 people diagnosed with the conditions after receiving Moderna, over half were released from the hospital within 72 hours and none died or were diagnosed with heart failure.
"Our finding of a low absolute risk of myocarditis or myopericarditis with BNT162b2 or mRNA-1273 vaccination supports the overall benefits of such vaccination on an individual, societal, and global level," the study concluded.
Johnson & Johnson: CDC Panel Recommends Pfizer or Moderna Due to Risk of Blood Clotting
Most Americans should be given the Pfizer or Moderna mRNA vaccines instead of the Johnson & Johnson shot that can cause rare but serious blood clots, U.S. health advisers recommended Thursday.
The strange clotting problem has caused nine confirmed deaths after J&J vaccinations – while the Pfizer and Moderna vaccines don't come with that risk and also appear to be more effective, advisers to the Centers for Disease Control and Prevention said.
It's an unusual move and the CDC's director, Dr. Rochelle Walensky, must decide whether to accept the panel's advice.
J&J´s vaccine initially was welcomed as a single-dose option that could be especially important for hard-to-reach groups like homeless people who might not get the needed second dose of the Pfizer or Moderna options.
But the CDC´s advisers said Thursday that it was time to recognize a lot has changed since vaccines began rolling out a year ago. 
The other two vaccines used in the U.S. – from Pfizer and Moderna – account for the vast majority of vaccine doses administered in the country. 
The CDC experts say that the two mRNA vaccines do not have the same risk, and unlike in the spring when vaccine supplies were tight, Pfizer and Moderna shots now are plentiful in the U.S.
The J&J shot also shows signs of being much less effective against the Omicron variant, and a booster is recommended just two months after the dose, opposed to six months for Pfizer and Moderna. 
COVID-19 itself can cause potentially deadly blood clots. But the suspect culprit for the vaccine-related kind is a rogue immune response linked to both the J&J shot and a COVID-19 vaccine made by AstraZeneca. 
Both of those vaccines are made similarly, using a cold virus known as an adenovirus, although AstraZeneca's shot is not used in the U.S.
The FDA this week warned that another dose of the J&J vaccine shouldn't be given to anyone who developed a clot following either a J&J or AstraZeneca shot.
At issue is a weird kind of blood clot that forms in unusual places, such as veins that drain blood from the brain, and in patients who also develop abnormally low levels of the platelets that form clots.
Symptoms of the unusual clots, dubbed 'thrombosis with thrombocytopenia syndrome,' include severe headaches a week or two after the J&J vaccination – not right away – as well as abdominal pain and nausea.
Several other countries already have recommended age restrictions for both the AstraZeneca and J&J vaccines, or that preference be given to the Pfizer and Moderna vaccines. 
Sources: 
https://www.bmj.com/content/375/bmj-2021-068665
https://news.abs-cbn.com/overseas/12/17/21/vast-study-confirms-rare-heart-risk-from-moderna-jab
https://www.dailymail.co.uk/news/article-10318751/CDC-panel-unanimously-recommends-Pfizer-Moderna-vaccine-instead-J-J.html